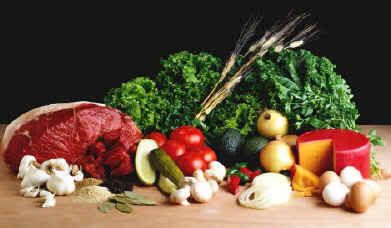 As you start living a healthier lifestyle, you will notice that most meal plans ask that you choose Lean Protein as a staple in your diet.  It's an essential because it not only curbs hunger, but it also allows you to maintain muscle mass while losing weight.  Lean protein helps keep blood-sugar levels steady and helps keep cravings under control.
Should you choose to cut back on protein while trying to lose weight, it may result in a loss of muscle mass and potentially a slower metabolism…and, no one wants that if they are trying to lose weight, right?
Some examples of lean protein choices are lean cuts of beef (such as eye of round), ground beef (sirloin, lean, and extra-lean), tenderloin, top loin, and top round, as well as skinless turkey, chicken, and duck breast, pork loin and pork tenderloin, fish and shellfish, and soy-based meat alternatives.